Theo Van Rooy, Data Scientist
October 14, 2016
---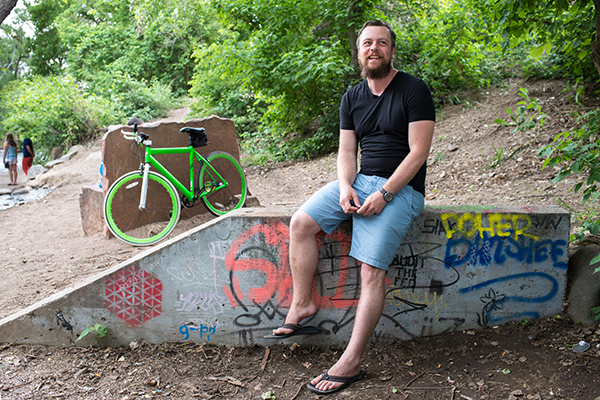 Name: Theo Van Rooy
Position: Data Scientist
Time at The Trade Desk: One year and eight months
What did you major in in college? Math and philosophy
If you could have dinner with anyone, past or present, who would it be? Louis Armstrong
Who would play you in the movie of your life? James Franco
What is your role at The Trade Desk?
I am a data scientist at The Trade Desk. My basic role is to answer business questions with data.
What questions do you most commonly get?
We get questions about fraud, and fraudulent activity. We get questions about inventory quality. Then we get a lot of questions about forecasts, and budgeting, and pacing--things related to how quickly and on track ad serving campaigns can be. Finally, we get questions about how to make campaigns perform better like what sites clients should we be running on and what locations clients should we be targeting.
How did you wind up at The Trade Desk?
Before I came in, I was running a consulting firm doing data science consulting. I had experience in Digital Advertising from my time at Google and DoubleClick previously and when I interviewed with The Trade Desk I knew these were my people.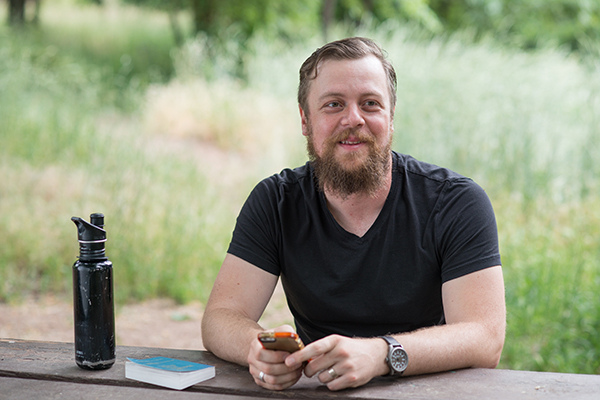 How does running your own firm compare to working at The Trade Desk?
When I was running my consulting firm I was putting in 70+ hours per week wearing too many hats. At The Trade Desk I put in a solid 40 to 50 hours, depending on the week, and get to focus on Data Science. There is a healthy respect for the work life balance. I work out of the Boulder office, where there's a particular respect for it. We get to this balance in part by doing activities together, like lunch time runs. In the Boulder office, I often lead the office-wide yoga efforts. We'll do that once or twice a week.
What made you decide to start the yoga initiative?
I play a lot of indoor and outdoor soccer. Soccer is pretty hard on the body, so I'm trying to balance that out with some good yoga. Which is a lot of stretching and emphasizes static strength building. Over the years, one of the great things about freelance and consulting is that it's pretty flexible, time wise, so I picked up the habit of doing yoga during the day. Now that I'm in the Boulder office most of the time, I just decided to send out calendar invites, and invite other people to join me. We'll get a handful of people together. Sometimes it's more intense, sometimes it's more stretching. Sometimes it's a bit more meditative.
What do you like most about working out of the Boulder office?
The term I hear is always, "work hard, play hard," but I don't like that phrase very much. What I like is that the Boulder crew is genuinely friendly and genuinely social. We have pretty regular social gatherings, and we support each other. For example, people who may not necessarily do yoga otherwise will come to my class. We'll also meet after work to either have a little happy hour in the office, or some of us will go out to happy hour. We'll often do this for someone's birthday, or a new arrival. Last week we had a new arrival that transferred from one of the other offices. We went to one of the local breweries. Sure, it's free beer, but it's also just a chance to get to know each other.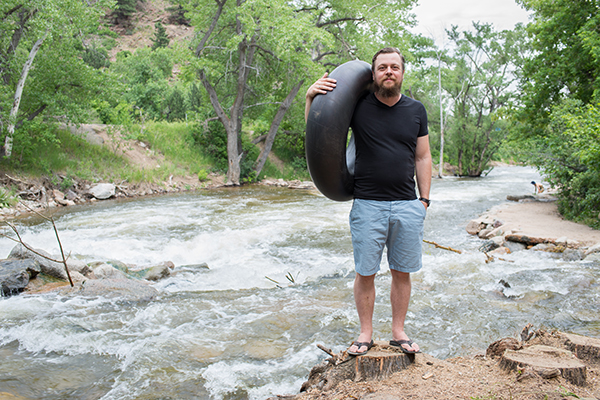 What is one of the most interesting parts of your job?
When an engineer or a scientist designs something they think is really cool, it often isn't all that helpful to the rest of the world. Getting feedback from people who actually use the product, or actually use the reporting or the analytics, and getting insight into their world helps us figure out what to do. Then I can shape the way I do analytics and data science to answer their questions in more helpful ways. That, I think, is really interesting and challenging.