Courtney Mohl, Product Marketing Manager
September 13, 2016
---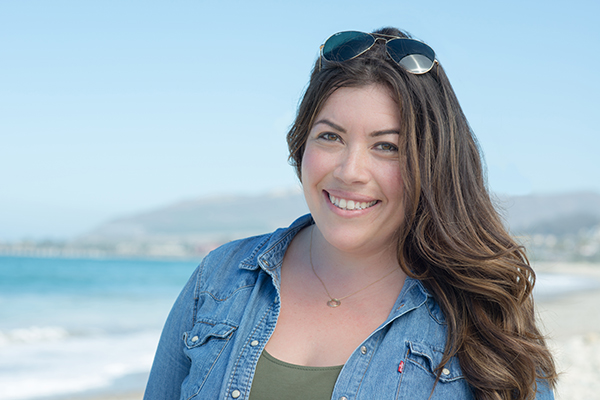 Name: Courtney Mohl
Position: Product Marketing Manager
Time at The Trade Desk: 1 year, 2 months
Who would play you in the movie of your life? Jack Black
If you were going to be stranded on a desert island, what three items would you bring? Waterproof speakers, my oversized Ray Bans, and a bulldog
What do you do at The Trade Desk?
I work in product marketing. Basically what that is is helping shape and form the way we bring our product to market. You're talking to the product managers and the business team and taking all that information and bundling it up into cohesive messaging, so our internal teams can promote it. We're the middle man that takes the "geek speak" and makes it digestible for agencies and various clients.
What is a typical day like for you at the office?
One of the reasons I like this job is that you have a hand in everything. Today, for example, my counterpart and I led a training for all the account managers on how to pitch our new product. I'll also have a call with a couple vendors, making sure that we're up to date on statuses for integrations and then also making sure that the release schedule is on target.
Another reason why I like this job is that it's a mix of right and left brained. Later today, I have to write a fun one sheet announcing that we integrated with Spotify. I got some Spotify facts that we'll use to showcase how clients can use that data. That's the cool part of my job. You constantly switch from left and right brain. You get to be creative.
How would you describe the office culture in Ventura?
I actually moved from Venice Beach to come work in Ventura. Ventura's more of a sleepy beach town and Venice is the hip LA beach town. What I really like about the office is the people. It's not just that everyone has great ideas or everyone is smart. We actually hang out and like each other. People have functions outside of work at their houses, whether it's cooking or going hiking. Everyone's family here. When we have happy hours, we go because we actually want to catch up with coworkers. You know about people's kids. It feels like summer camp, but we're also working really, really hard.
What did you do before coming to The Trade Desk?
I have a really weird background. When I graduated during the recession, which was fun, I worked in entertainment, first for CBS and then a company that made documentaries. I actually worked on the documentary, "Undefeated," which won an Academy Award. Everyone wonders how I got from there to tech marketing, but when I was working on documentaries, we had to do lots of guerilla marketing. We had no budget and had to ask ourselves how to get people to come see our film. That's where the scrappiness comes in. There are no rules, just make it happen.
While I loved, loved, loved that job, I also wanted to eat and not work 14-hour days. That's when silicon beach started to pop up, which is the Santa Monica SoCal tech scene. I decided to apply for a job. The CEO was like, "You have zero experience, why should I hire you?" I convinced him and that's how I got my foot in the door of the tech industry. That company got acquired by AOL and I started to miss the gritty startup life, so I joined The Trade Desk a year ago and since then we've grown exponentially. It's crazy.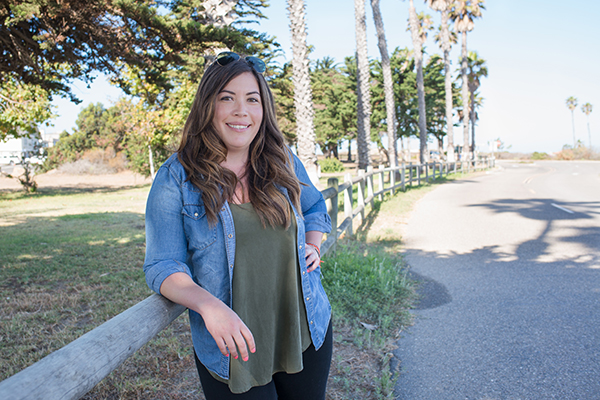 What was your first job in the tech industry?
The job was event and product marketing. Originally, the CEO said, "I'm going to give you a budget, and I need you to plan the trade show circuit, and then from there you'll also do product marketing, like helping with collateral and sales." In the job interview--I'm not joking--he asked me two questions. One of them was a riddle. By the grace of God, I got the answer right.
What was the riddle?
The whole point of the riddle was that he wanted potential candidates to think before they spoke. Afterwards he told me, "I have had engineers from MIT sit in this chair and say the first thing they thought of, and it was wrong, even though they're brilliant."
The riddle was: A hammer and a nail together cost $1.10. The hammer is a dollar more than the nail. How much is the nail? Most people say 10 cents and get it wrong.